When Charged with Doping or a Steroid Crime,
Calling Experienced Counsel Makes All the Difference.
Athletes
Have you been Falsely Accused of Doping? The system helps catch cheaters -but has its limitations.
What You Need to Know >
Coaches
Some athletes will always try to cheat their
competitors through the use of banned substances.
What You Need to Know >
Physicians
Many physicians are afraid of prescribing steroids or treating patients who are use them.
What You Need to Know >
Attorneys
"Muscle drug" cases are different. They shouldn't be approached like recreational drug cases.
What You Need to Know >
Supplements
The line between steroids and dietary supplements has become less clear recently.
If you're charged with a matter involving anabolic steroids or bodybuilding drugs, you need a lawyer who not only understands these cases, but who is dedicated to fighting for justice in this often complex area of the law. Rick Collins truly loves what he does and combines his passions for the law and bodybuilding to your advantage.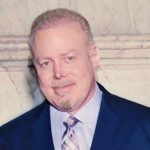 If you are charged with a steroid crime, you need a lawyer who has decades of experience aggressively defending a wide range of steroid cases across the country. You need a lawyer who has proven results in helping to defend his clients in cases ranging from personal possession of performance enhancing substances (PEDs) to serious sports doping charges. In addition, you need a lawyer whose dedication to protecting your legal rights stems from his personal passion for why he does what he does has fueled his success in the courtroom – and continues to make him a lawyer who fights hard, everyday, for his clients.

That lawyer is Rick Collins. Known from coast to coast as a foremost legal authority on anabolic steroids and PEDs, Rick has successfully defended hundreds of clients charged with steroid crimes – both in big cities and small towns. As a former competitive bodybuilder and personal trainer, Rick has learned many lessons from his early bodybuilding and fitness days that not only have made him a better lawyer and have led to his courtroom accomplishments, but tell the story of why he does what he does. His success as a lawyer in this niche area of the law, therefore, stems not only from his well-known skills as a trial lawyer and mastery of the subject matter but also from his longtime involvement in the health and fitness community. Combining his two worlds – bodybuilding and the law – is what drives Rick to do what he does as he works to preserve justice in the health, fitness and bodybuilding communities he loves – and it's what makes him different from any other lawyer.

Rick Collins is ready to put his knowledge, expertise, unsurpassed reputation in the industry – and overriding passion for what he does – to successfully defend you or someone you know. When it comes to selecting the right lawyer on performance-enhancing drug charges, calling Rick Collins is the smart choice – and can make all the difference for you and your case.
Latest News
5
Mar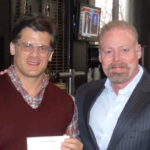 Once again, Rick Collins will be attending the upcoming Arnold Classic in Columbus, Ohio, taking place this year from March 5 – 8.  Although the Expo and trade show have been postponed this year due...
6
Feb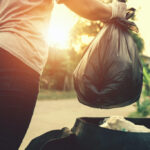 Q: Are the police legally allowed to sift through the trash that you left on the street? Can they use whatever they find as evidence against you? A: Oddly enough, if the police want to...
Client Reviews
Rick did an amazing job guiding me through one of the most difficult experiences of my life. He was methodical in going over every little detail of my case. Not only that, but Rick's knowledge of steroid law is exceptional.  One thing that really helped my case was the fact that Rick practices his craft all over the US. This invaluable knowledge allowed him to present to the [local] District Court a more logical way of doing things. This in turn saved me from what local counsel told me was a mandatory 3-4 month prison term just in awaiting sentence to absolutely zero prison time!  He literally convinced the [local] District Court to change their procedures to a way they have never done before. Thank you Google search "best steroid lawyer" for hooking me up with Rick Collins and the best possible outcome I could have asked for!

I was arrested in 2004 for Anabolic Steroid distribution. I hired Rick to represent me. I was a young kid fresh out of college and scared out of my mind to say the least. Rick was not only there as my legal council but went above and beyond to assure my family that things would work out. He was always available to answer My family or my questions throughout the process and did not run up the bill like Most attorneys especially of his caliber would do. Rick also was able to educate the Judge on what he was really dealing with when it came to Steroids and the law. I feel like this gave me a more favorable result than I otherwise would have gotten. If you are ever arrested for a crime involving Steroids this needs to be your 1st call.

After two years of having a criminal case hanging over my head, yesterday it was over. Rick Collins and Phil Nash were an amazing team that put in a lot of time on my case and it paid off. I won't discuss it but it was jaw dropping.

Speaking only for me, myself, & I, I'd encourage anyone sitting in an interrogation room or called in "just to talk" to the cops, to give my friend Rick Collins or any other competent attorney a call - FIRST.