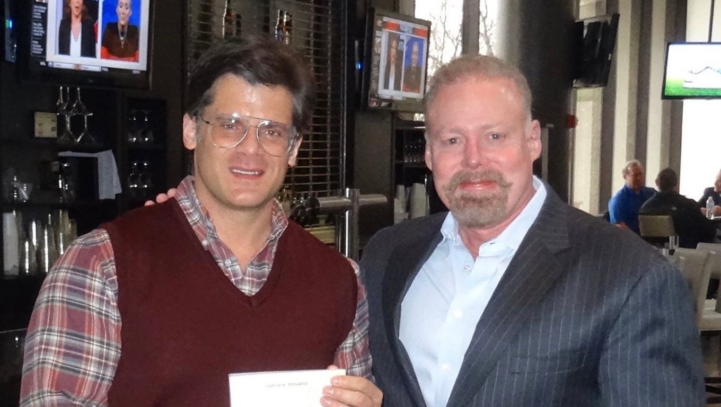 Rick Collins to Address TRT, CBD, PEDs – and More – at the 2020 Arnold Classic
Once again, Rick Collins will be attending the upcoming Arnold Classic in Columbus, Ohio, taking place this year from March 5 – 8.  Although the Expo and trade show have been postponed this year due to concerns over the coronavirus, many of the events, including the IFBB Pro show and many of the other competitions, are still set to take place. Rick has the honor of having been appointed as a new member of the International Sports Hall of Fame Global Advisory Board, where he will be attending the induction ceremony, hosted by Governor Arnold Schwarzenegger and Dr. Robert Goldman on March 7th.
The International Sports Hall of Fame is a 501(c) Non-Profit Foundation established to honor the world's greatest athlete legends in all sports.  The induction ceremonies are held annually at the Arnold Sports Festival, and this year will be honoring Acclaimed Hall of Fame Sportscaster Lesley Visser, Baseball Legend Johnny Damon, Paralympic Champion/EPSY Awardee Kirstie Ennis, UFC Light Heavyweight Champion Forrest Griffin and NFL Legend Eddie George.
At this year's event, Rick will also once again be a featured speaker at Arnold Education, the educational track at The Arnold Sports Festival.  On Friday, March 6th at 9 a.m., he will be on a roundtable panel presentation entitled "TRT, CBD, PEDs… and the Rest of the Alphabet in Athletic Performance" – where he will be joined by industry experts including Dr. George Touliatos, with Lacy Puttuck serving as the Moderator. The presentation will address timely issues surrounding dietary supplements, PEDs and the law, as well as discuss the growing legal issues surrounding CBD products.  To register for the Arnold Education forum and to view a complete schedule of presentation topics and times, visit www.arnoldeducation.com.
Safe travels to all those headed to Columbus and good luck to all of the competitors! If you are planning to be at this year's events, please make sure to seek Rick out to say hello or, if you'd like to set up a time to meet,  email Rick at [email protected] or call our office at 516-294-0300 and we can arrange a time for you to meet with him in in Columbus.