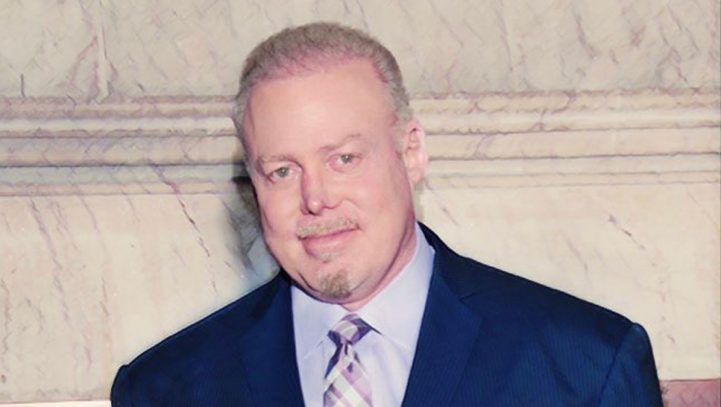 Rick Collins to Present at 2019 AMMG Conference in Miami
– Rick to Offer His Insights to Age Management Practitioners on Testosterone and Growth Hormone Therapy and the Law –
Rick Collins will be a featured presenter at the Age Management Medicine Group 2019 Conference, addressing the timely topics of testosterone replacement and growth hormone (hGH) therapy and the law. Rick will be providing his legal experience in this area to top age management practitioners throughout the country gathering for this important four-day conference – sharing his insights based on 20 years concentrating his defense practice in the area where wellness and performance collide with the law. The 26th Clinical Applications for Age Management Medicine Conference will take place from April 11th through April 14th at the National Doral Miami Resort in Miami, Florida.
Rick's presentation, "What the Testosterone Class Action Lawsuits and Federal hGH Law Mean for Age Management Practitioners" will take place on Friday, April 12th at 3:30 p.m. The presentation will address the current legal issues surrounding testosterone replacement therapy (TRT) – which has taken some hits in recent media headlines, reporting FDA's public safety alert in 2014 about "the risk of stroke, heart attack, and death in men taking FDA-approved testosterone products" – as well as the change in testosterone labelling requirements in 2015 to include a warning of possible increased cardiovascular risks. Rick will also discuss and provide insight on the filing of more than 7,700 class action lawsuits against drug companies, many on behalf of men who allegedly suffered injuries, including heart attack, stroke, deep vein thrombosis, and pulmonary embolism, as a result of TRT. In addition, Rick will discuss other lawsuits surrounding TRT that have targeted false marketing efforts, such as marketing testosterone treatments for "off label" uses not approved by the FDA. Further, Rick will explain the origins of the federal law that restricts the prescribing of hGH. Rick's presentation will address not only the impact that media headlines have had on government bureaucrats, law enforcers and members of medical licensing boards – but the effect on practitioners prescribing testosterone and/or growth hormones.
The AMMG Conference targets the hottest topics and challenges impacting 21st-century medical practices. The conference gathers expert Age Management Medicine presenters to address the latest research and current research initiatives – offering Age Management practitioners "peer-reviewed presentations, expert lecturers, ear-to-the-ground insights, breakthrough science, and vetted vendors" in their exhibit hall. The conference also offers important networking opportunities with industry leaders and colleagues, as well as offer the opportunity to earn 26 AMA CME credits. For more information about the 2019 AMMG Conference, including a complete agenda for the four-day conference, click here: https://agemed.org/conferences/april-2019/
As a first-time presenter at this important medical conference, Rick is looking forward to meeting with age management practitioners and experts in this area from across the country this week. Check back for photos and other news from the 2019 AMMG Conference and Rick's presentation – and contact Rick at [email protected] or 516-294-0300 for a fuller description of the legal defense services his firm can provide.